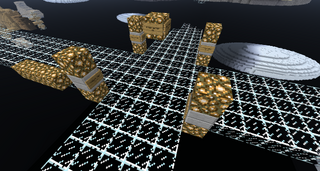 Intersection 1 is one of the intersections in Infernal Sky II, a CTM map by Vechs.
Overview
The whole intersection is made out of glass bridges leading to the other areas, suspended in the air. None of the bridges are completed though, requiring the player to finish building them. There are also some clouds made out of snow blocks above and around the intersection.
Points of interest
Hostilities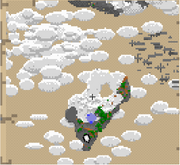 There is nothing but void below the intersection, so if the player falls, the inventory is permanently lost.
Leads to